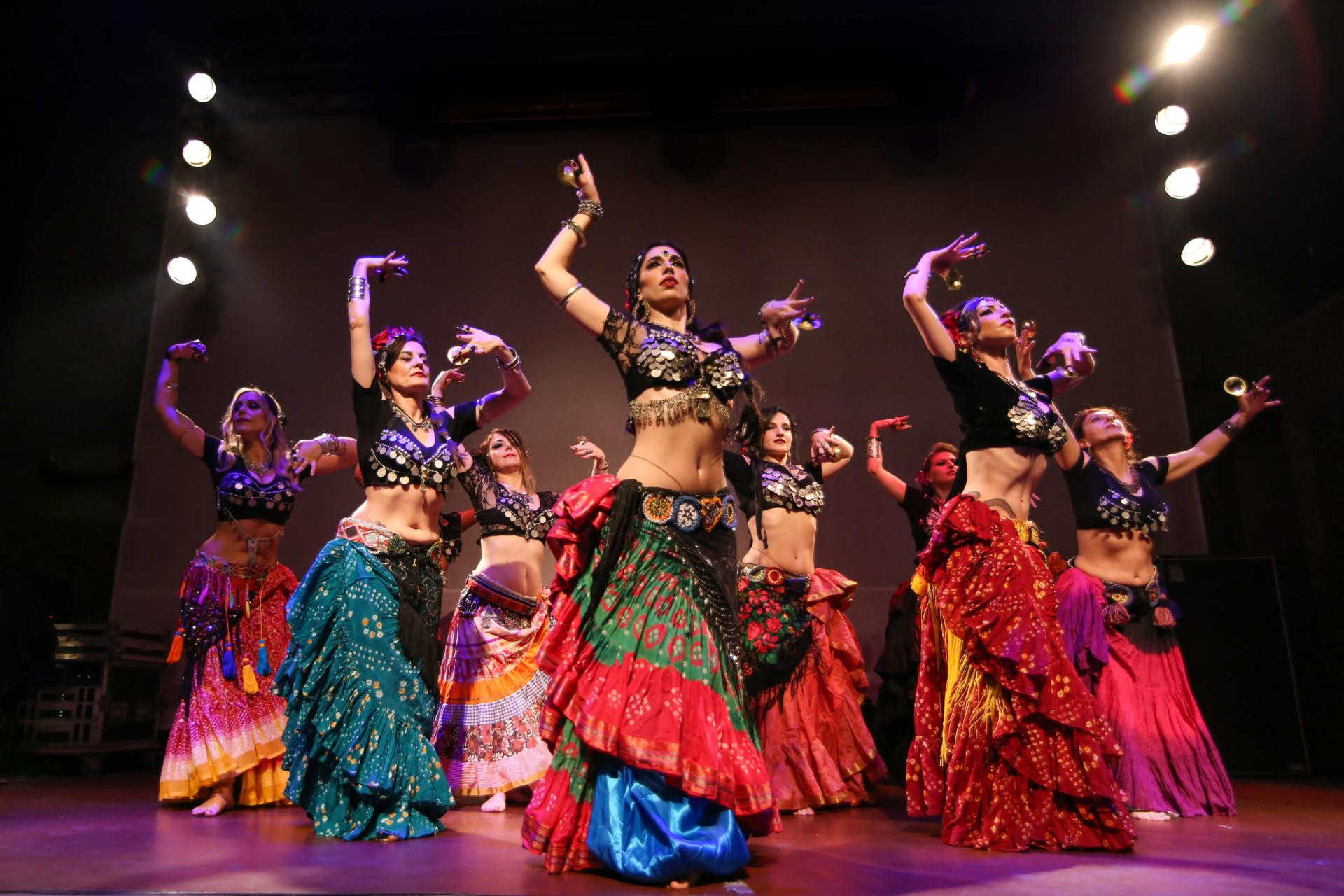 Persephone Unveiled VII
May 19th & 20th
HURRY UP for the Early bird packages until February 28th!
Saturday, May 19th, 2018
TRIBAL FUSION, AMERICAN TRIBAL STYLE® & FANTASY BELLYDANCE SHOW
Chytirio Theatre, Iera Odos 44, Keramikos
Click for map
Time: 9:30 PM, Tickets: €12
---
Sunday, May 20th, 2018
SCHEDULE
Workshops will take place at Cumana dance studio, Konstantinoupoleos 38, Gazi (Keramikos metro station), Athens Click for map
All participants of the workshops will be awarded certificates of attendance!
12:00pm - 02:00pm


Olga Meos
Tribal Fusion "Find Your Balance"
Our ability to maintain balance and keep the vertical position in any situation based on an extremely complex and intricate combination of factors, including visual, auditory and musculoskeletal systems. Since keeping balance while standing or in the motion, at least in part, a skill acquired, and is largely determined by the general physical preparation, you can improve it. We'll start our class with exercises for balance and search it in your body. After we will devote all our attention to footsteps, change levels and turns, from the simplest to the most challenging. Fasten all in uncomplicated drill dance combinations that you can use on your classes!
---
02:15pm - 04:15pm


Olga Meos
Tribal Fusion Group Choreography
From duets to large groups - how to make your choreography more interesting, varied, spectacular and impressive. If in your mind the puzzles of group choreography did not shape to the overall picture, this class will help you in its construction and the concept of creation.
---
04:30pm - 06:30pm


Olga Meos
A.T.S.® «WOW» effect
So, let's say you already have some ATS movements dictionary. How we can perform with it, and not like just a set of movements, but a performance which the audience would remember for a long time!
We will consider the principles of a successful performance:
Create a plan
Talk about costumes
Talk about artistic side
We will fully open each of these topics, as well as practice its. This is a theoretical and practical class that will help you feel even more confident and professional in your performances.